Reel
Heavy Weather: Floods Lash Germany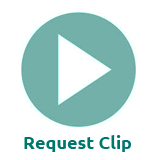 Year Shot:
Video:
Timecode:
Tape Master:
Original Film:
HD:
Mild spring weather melts Alpine snows, adds torrential rains to the run-off, and the Rhine and Moselle rivers overflow their banks. Army rescue crews paddle through the streets, and the parliament building in Bonn is menaced by rising waters. In Western Germany the Rhein River is overflowing flooding towns. MS - Flooded town. MS - Men standing on a pile of logs. CUS - Sand bag barrier. MS - People in a raft paddling their way through a town. MS - Two women and three men getting on a row boat. NCS - The people on the raft paddle over to two men standing on a pier waiting to be rescued.
Request Clip Screener
Request a digital copy of this clip to screen.
Add Clip to Submission Batch