Reel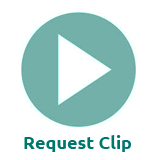 Year Shot:
Video:
Timecode:
Tape Master:
Original Film:
HD:
The explosion of an atomic bomb in a Nevada tunnel last summer makes news today with the disclosure that it's shock was detected in Alaska, over 2,000 miles away. Establishing shot - Newsmen entering a tunnel in the Nevada rock mesa. CUS - Newsmen with hard hats on standing inside the tunnel CUS - Someone opening a very heavy iron door. CUS - Technician walking with a Geiger counter in his hand
Request Clip Screener
Request a digital copy of this clip to screen.
Add Clip to Submission Batch