Reel
Stanley Cup Is Won By Montreal's Canadians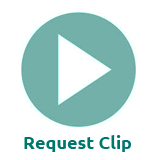 355525_1_1
Yes
Boston, Massachusetts
Year Shot:
Video:
Timecode:
Tape Master:
Original Film:
HD:
Despite a terrific third period rally by the underdog Boston Bruins, Montr al s Canadians win the Stanley Cup. Their third straight hockey championship... The Boston Bruins and the Montreal Canadiens are on the ice warming up. MSOH - Montreal Canadians attack they have the puck. CUS - Sports Spectators. MCUS - The clock and score board. MS - The Boston Bruins are skating and the crowd is cheering them on. CUS - Sports fans cheering and smiling. MS - People pour on to the ice celebrating the Stanley Cup winners the Montreal Canadians.
Request Clip Screener
Request a digital copy of this clip to screen.
Add Clip to Submission Batch