Reel
Lebanon Revolt: Fighting Carried To Streets Of Capital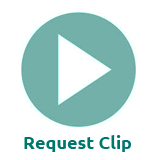 355633_1_1
Yes
Beirut, Lebanon
Year Shot:
Video:
Timecode:
Tape Master:
Original Film:
HD:
Rebel forces carry Lebanon s savage civil conflict into the streets of the capital city of Beirut. 100 Die during the week-end's fighting. Rebel groups are seen interrogating prisoners while government forces regain control of the barricaded streets. Filmed behind rebel lines the fighting goes on. CUS - A prisoner of the rebel is questioned CUS - The interrogator is piecing together a picture. MCUS - Prisoner sitting on a chair gets hit in the head and slapped across the face. by a interrogator. MS - United nations observers arriving in jeeps. MS - Tanks parked in the street.
Request Clip Screener
Request a digital copy of this clip to screen.
Add Clip to Submission Batch