Reel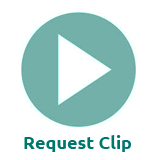 355641_1_1
Yes
Vancouver British Columbia
Year Shot:
Video:
Timecode:
Tape Master:
Original Film:
HD:
Two spans of Vancouver's Narrows Bridge collapses. The Canadian's city worst industrial disaster. The six lane bridge has been two years in the building slated for completion next spring has been set back 6 months. Three million dollars has been added to the original cost of 19 million dollars. When the outer span collapse dozens of work men were hurled 200 feet into the waters of the harbor. Eighteen men died and two are still missing. Camera panning of the collapsed bridge and a part of it is in the water. MS - Rescue workers on the bridge and some are in a boat that's pulled along side of it. CUS - A man whose face is covered with blood lays unconscious on the deck of the small motor boat. MS - An ambulance parked on the dock, and a rescue worker getting a patient stretcher prepared. MLS - The collapsed bridge and the water.
Request Clip Screener
Request a digital copy of this clip to screen.
Add Clip to Submission Batch