Reel
Huskies' Crew Members In The Regatta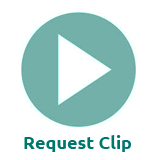 355652_1_1
Yes
Washington State
Year Shot:
Video:
Timecode:
Tape Master:
Original Film:
HD:
The u of Washington crew, undefeated this season, is chosen as America s standard bearer abroad. After competing in Britain s Henley Regatta, they'll go on to face Russia s top crew. The Washington University Regatta Team with their paddles laying on the ground. MS - Camera pans up the team poses for the camera. CUS - Teams cox wayne and the coach of the team, other team members(oarsmen) in the back ground. POV - Another boat in back of Washington University's regatta team rowing the boat. SV - Oarsman rowing the boat.
Request Clip Screener
Request a digital copy of this clip to screen.
Add Clip to Submission Batch