Reel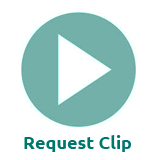 355664_1_1
Yes
Washington, DC
Year Shot:
Video:
Timecode:
Tape Master:
Original Film:
HD:
At the white house, the first lady greets the 'queen of the americas' and her court of latin-american lovelies. MCUS - The First Lady is in the center of four very pretty young ladies and their all smiling for the camera. MS - Mamie chatting away as she folds her arms across her chest.
Request Clip Screener
Request a digital copy of this clip to screen.
Add Clip to Submission Batch