Reel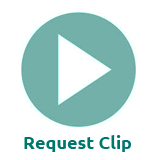 Year Shot:
Video:
Timecode:
Tape Master:
Original Film:
HD:
Summer Skiing. Who needs snow? Not ski-birds at Neustadt in Germany's Black Forest. They fly nearly as high and tumble just as hard from a straw-lined ramp. Ski jumpers. One wipes out. Unusual sport.
Request Clip Screener
Request a digital copy of this clip to screen.
Add Clip to Submission Batch